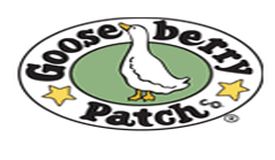 Since Gooseberry Patch began offering our wholesale collection in 1992, we've been all about hometowns, homestyle cooking and the warmth of family & friends. In these challenging times, there's just nothing more important. All across the country, shoppers are looking for budget-friendly comfort and familiarity...that's just what we offer! We started out with our best-selling cookbooks and the collection has grown to include hundreds of titles at prices for every budget. Our helpful planners, handy organizers and cheery calendars are also available. They're all full of our own watercolor artwork and really stand out on your shelves.
Extra Benefit Through April!
Free shipping on orders of 12 units or more!
Free shipping on orders of 30 units or more (Ends: August)
Code: GS3021FF

55% off any order of fewer than 30 units (Ends: August)
Code: GS5521
View detailed terms and conditions here.
---
Featured Categories