Special T Imports Closeouts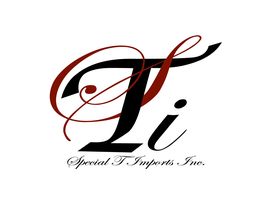 Is a wholesale importer of fine products which include Home and Garden Accessories in, Seasonal, Holiday and Garden as well as Floral Accents. As a new company launched in July 2015, we understand that we need to earn your trust and to do that we are committed to providing quality products at what we feel is the very best pricing structure in the industry along with providing an exemplary customer care experience. Special T Imports showroom is located in Atlanta Georgia. We also have regional showrooms in Dallas and Minneapolis. Our Corporate office and warehouse facility is located in Woodland California. There are price breaks for quantity orders. So please check detail of a product to see price breaks if you are a store that likes to order depth in one product. 
The price in this section is 50% off our regular prices. You will see both our regular price and our closeout sale price.
View detailed terms and conditions here.
---