JanMichael's Home Closeout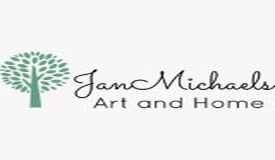 We are a locally owned and operated, 100% American Made, small town business specializing in the framed artwork of local and national artists. Located in historically rich Lancaster County, Pennsylvania, JanMichael's LLC utilizes the abundant Amish influence in the area by recycling 100 year-old tobacco lath. On prints shown you have 3 options. The Lath Frame – natural wood antique vintage wood frame, New wood Black Frame or canvas framed with magnets on back. They make great selling rustic framed prints. The antique laths give the images real warmth and rustic flare. The Black a more traditional frame, the magnets a new option. Their prices are excellent and quality is great. Please note that the images come framed as in the revolving images to the right. THERE IS NO GLASS IN THE FRAME. The prints are shown unframed but they come framed as shown to right.
Note:  Tobacco lath will be replaced with Brown Stain Frames. They are made from the same lath that we also use for the White, Black and Grey frames (bonus: less splinters and frame imperfections).
THIS IS OUR CLOSEOUT SALE PAGE
View detailed terms and conditions here.
Featured Categories
Featured Sections